Reduce Your Printing Costs With Coverage
16 Oct 2014
Today we release a completely new application - a printing costs calculator called Coverage. It shows how much you spend on ink and paper when printing documents and helps to reduce this amount.
Introducing Coverage
Coverage calculates the amount of ink required to print the document and shows how much will it cost you.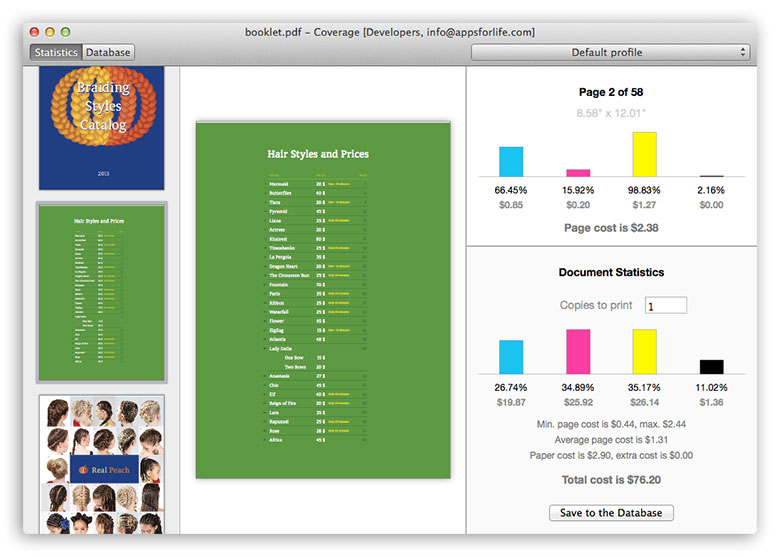 You can see a page-by-page statistics to find the most expensive ones and probably modify them to reduce the costs or simply charge the customer an extra fee.
Best of all, you can save that statistics to the database for further analysis, so you know for sure how much did you spend last month or last year.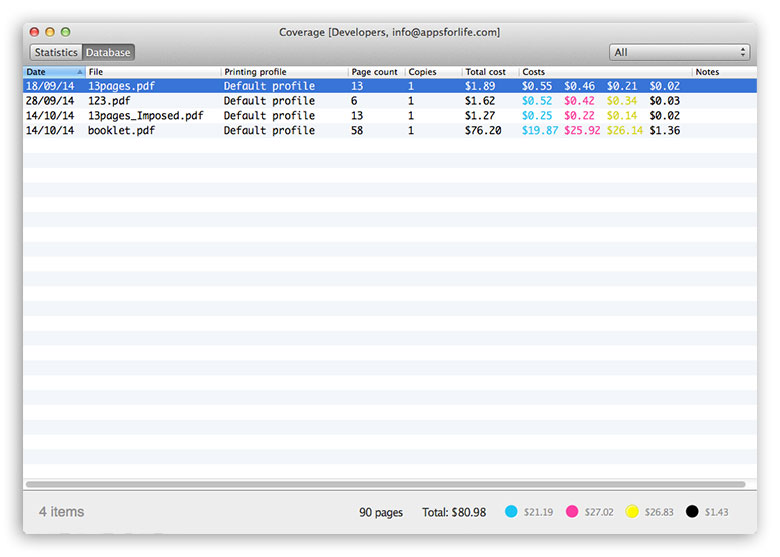 Give Coverage a try and buy a license if you like it. It will save you thousands and pay for itself within a week!
That's all, have a nice day!