Ticket Wizard 1.0
12 Dec 2021
This is a very first beta version of our new product — Ticket Wizard. It helps you batch–filling PDF templates with spreadsheet data using dynamic text and barcode elements.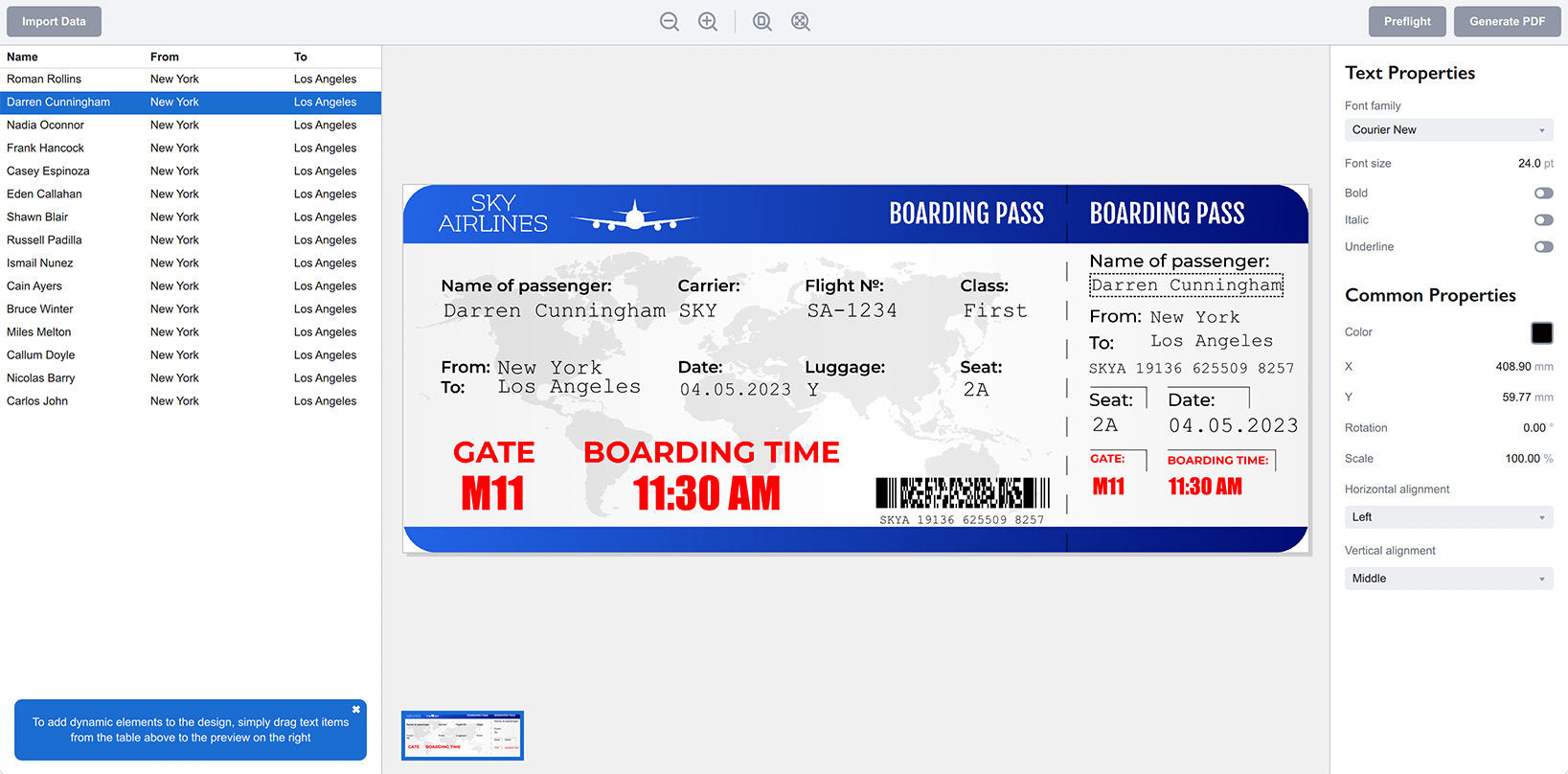 Think about raffle tickets, price tags, Wi-Fi cards, inventory stickers, labels, event tickets and so on. If you have a PDF template and a spreadsheet with data to put there — Ticket Wizard can do the job.
Ticket Wizard works with PDF files, doesn't require Acrobat or any other software, adds all the dynamic elements as vectors and supports CMYK and spot colors.
Here are some tutorials that give a better idea of what the software can do:
The software is still in beta, but is stable enough for production usage. More, it has a built–in preflight checker that notifies you about any issues with the generated document, so it is safe to give it a try today.
The demo version lets you generate up to 15 copies of your template, for more copies the license is required. The license can be ordered here.
Cheers!