Ticket Wizard Screenshots
Ticket Wizard features a simple user interface with the data spreadsheet on the left, design preview in the middle and the currently selected element properties on the right. See the images below to see the software in action: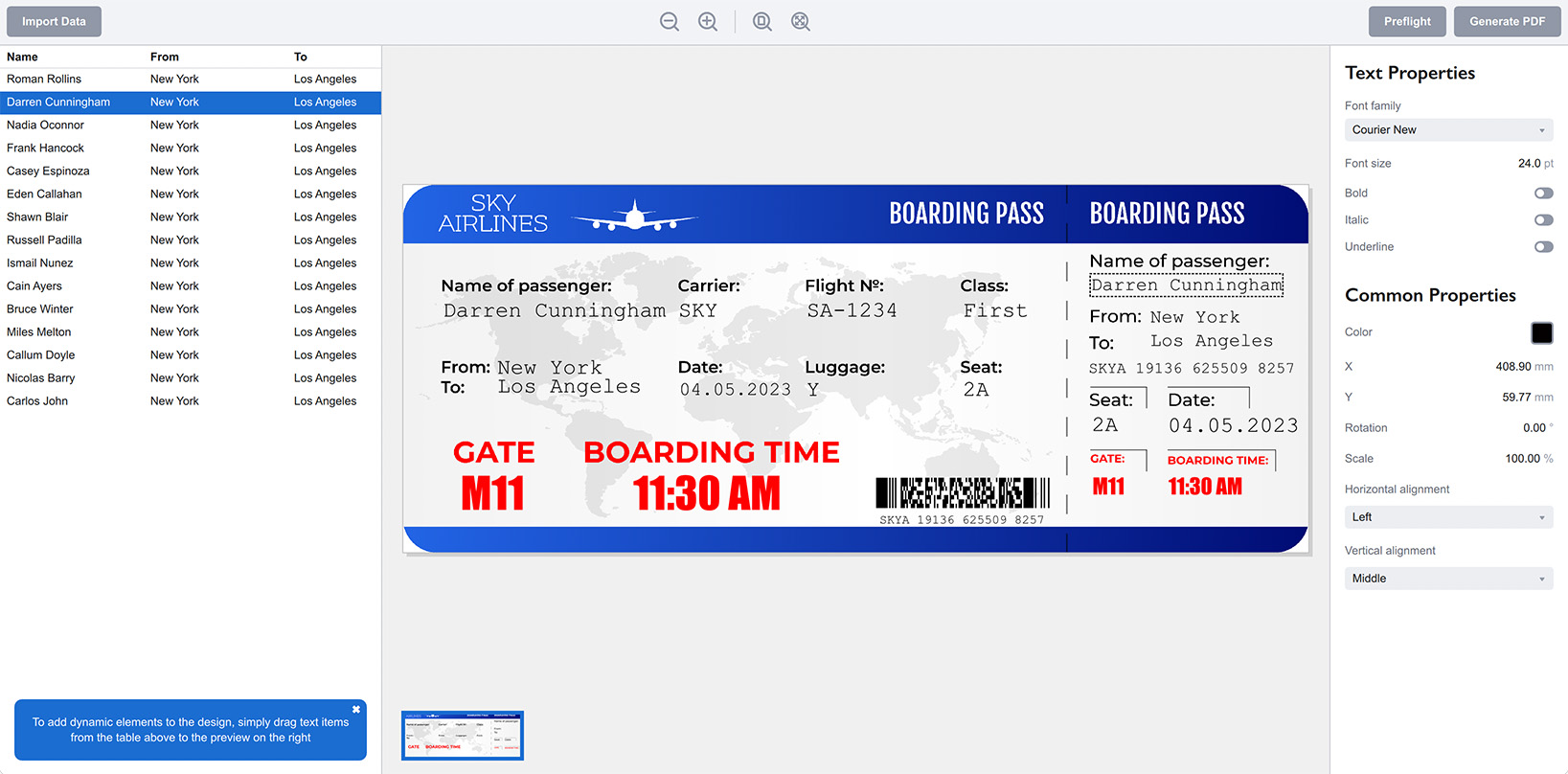 Here is an example of the event ticket. Note that the same data can appear more than once with different locations, angles and styles. You can have a barcode matching the text, as well.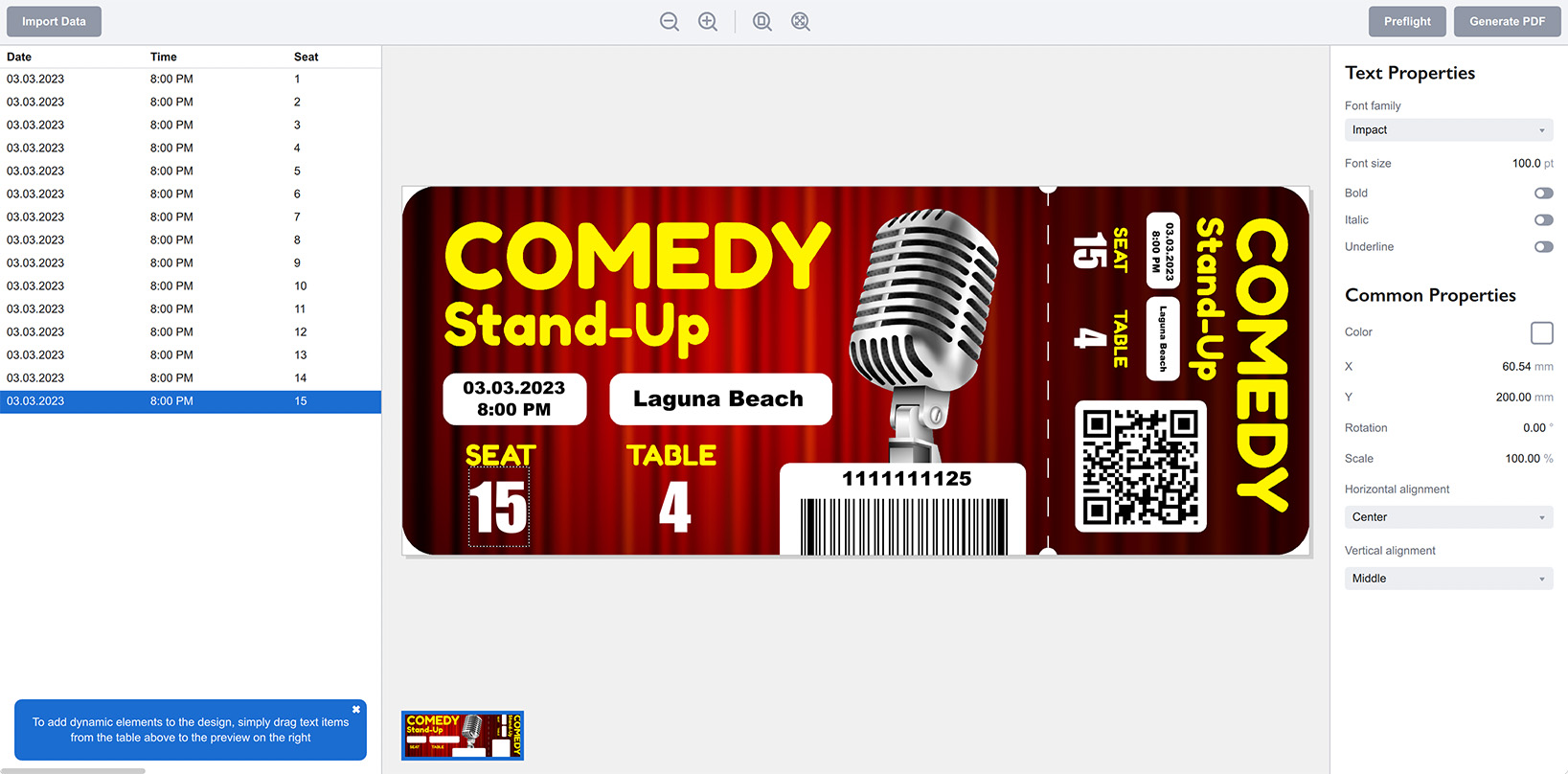 Ticket Wizard is perfect for making inventory tag: make a template with your company credentials and easily add dynamic information in text and barcode formats.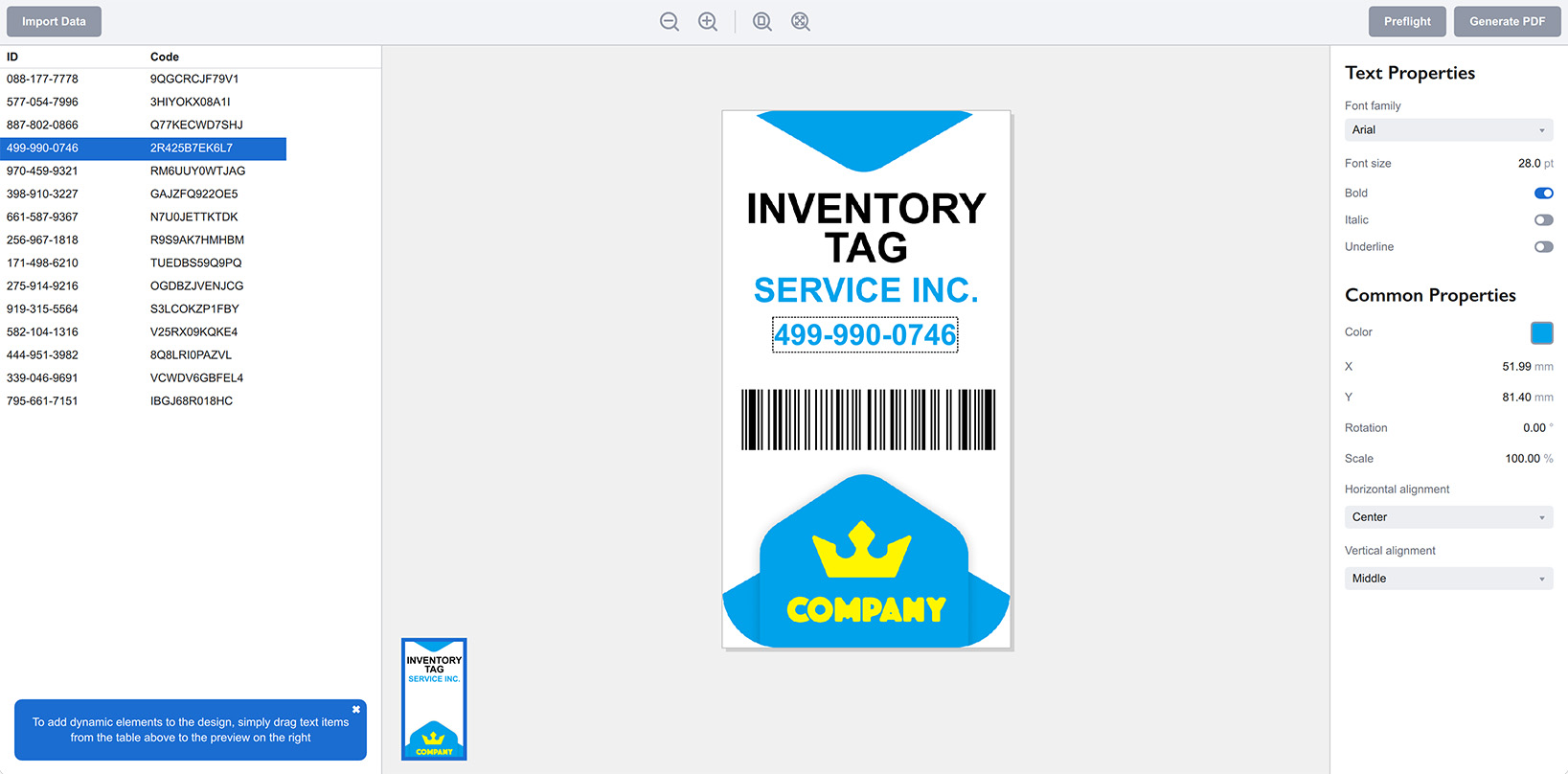 Making gift vouchers with unique identifiers, details and barcodes for extra security is a breeze with Ticket Wizard: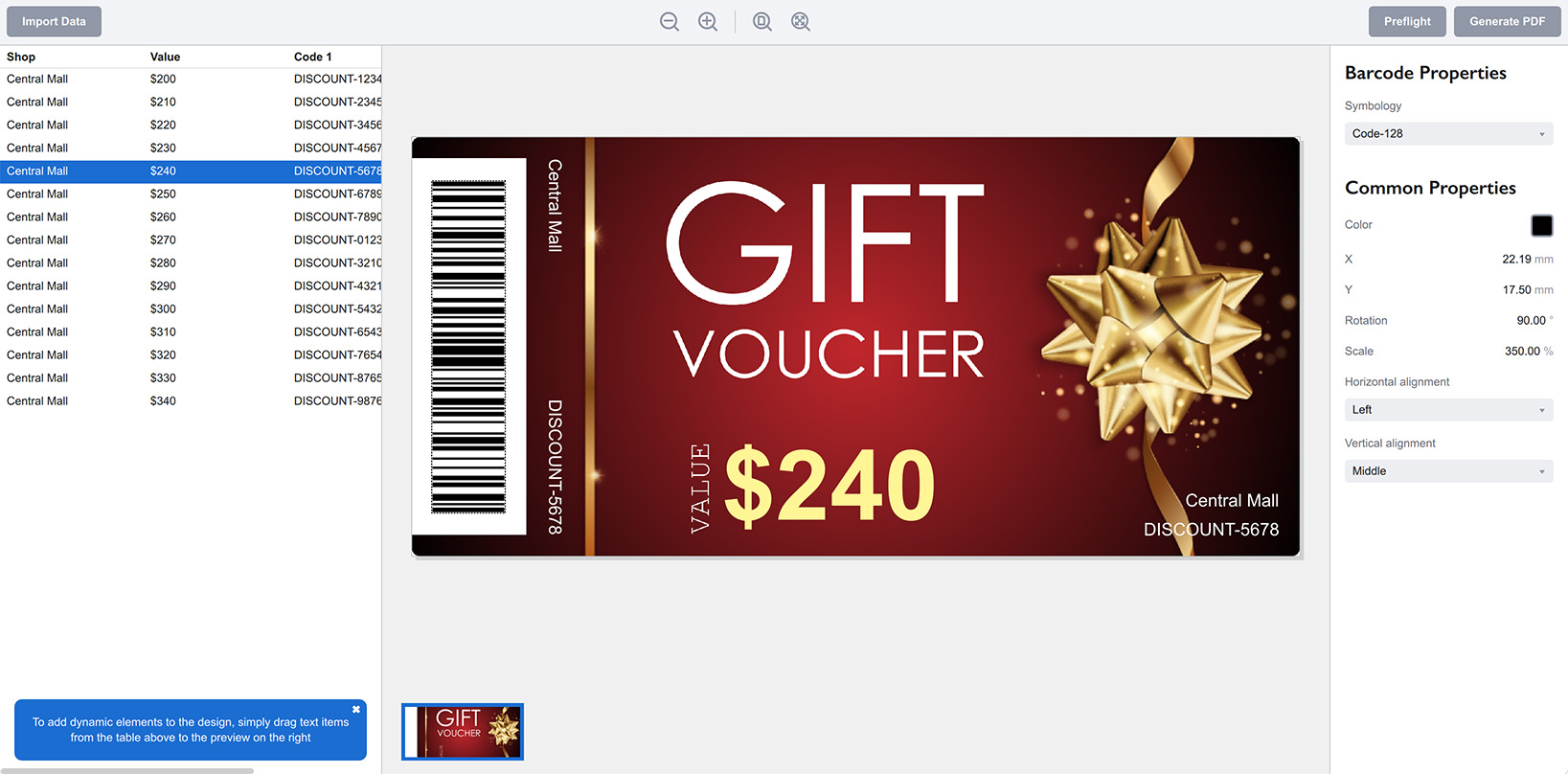 Raffle tickets is another area where Ticket Wizard rocks. Numbered, personalized, protected tickets can be easily created from your artwork and data: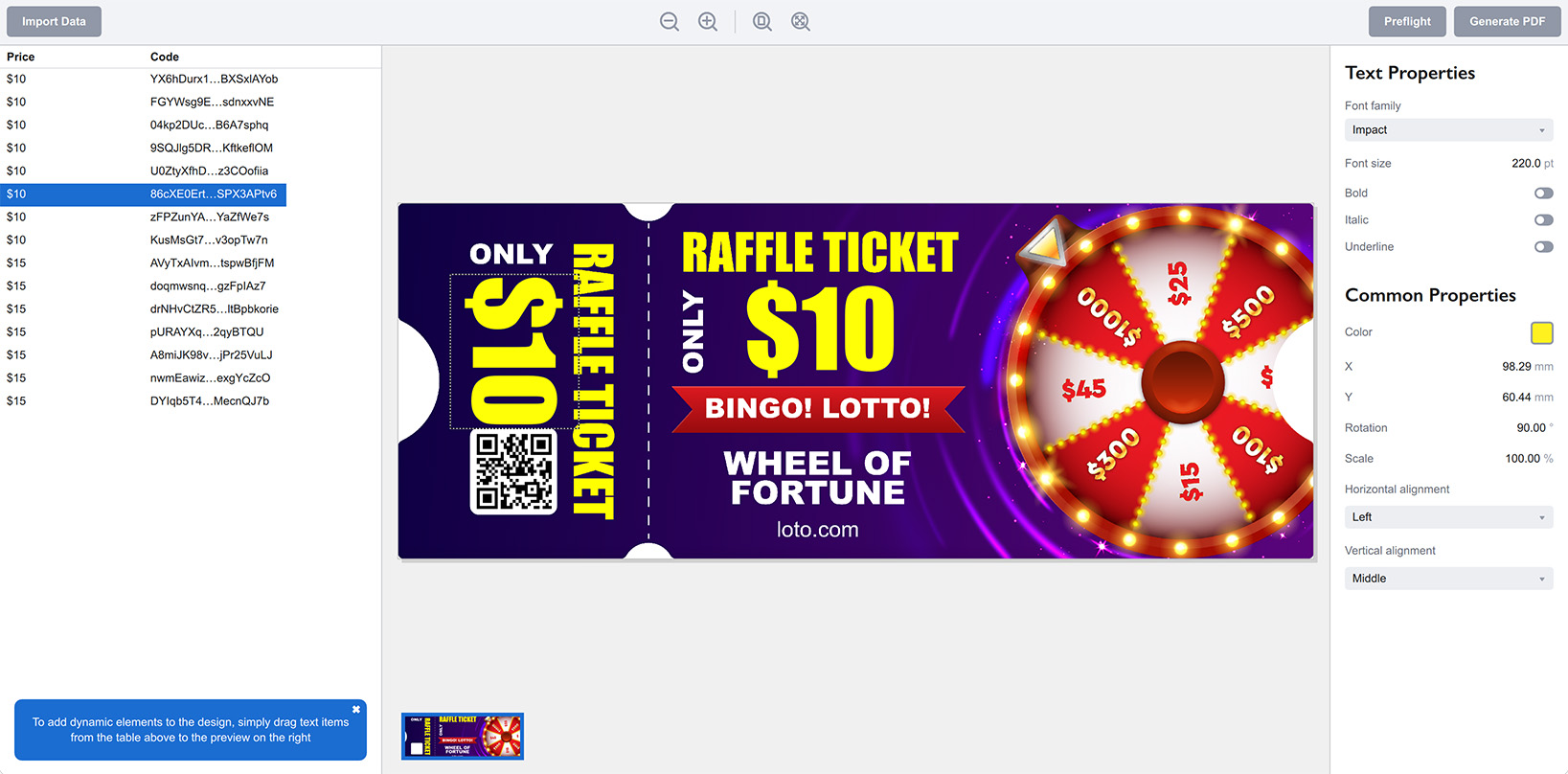 Wi-Fi access cards with unique access codes and QR-codes for easier activation can be easily created with Ticket Wizard: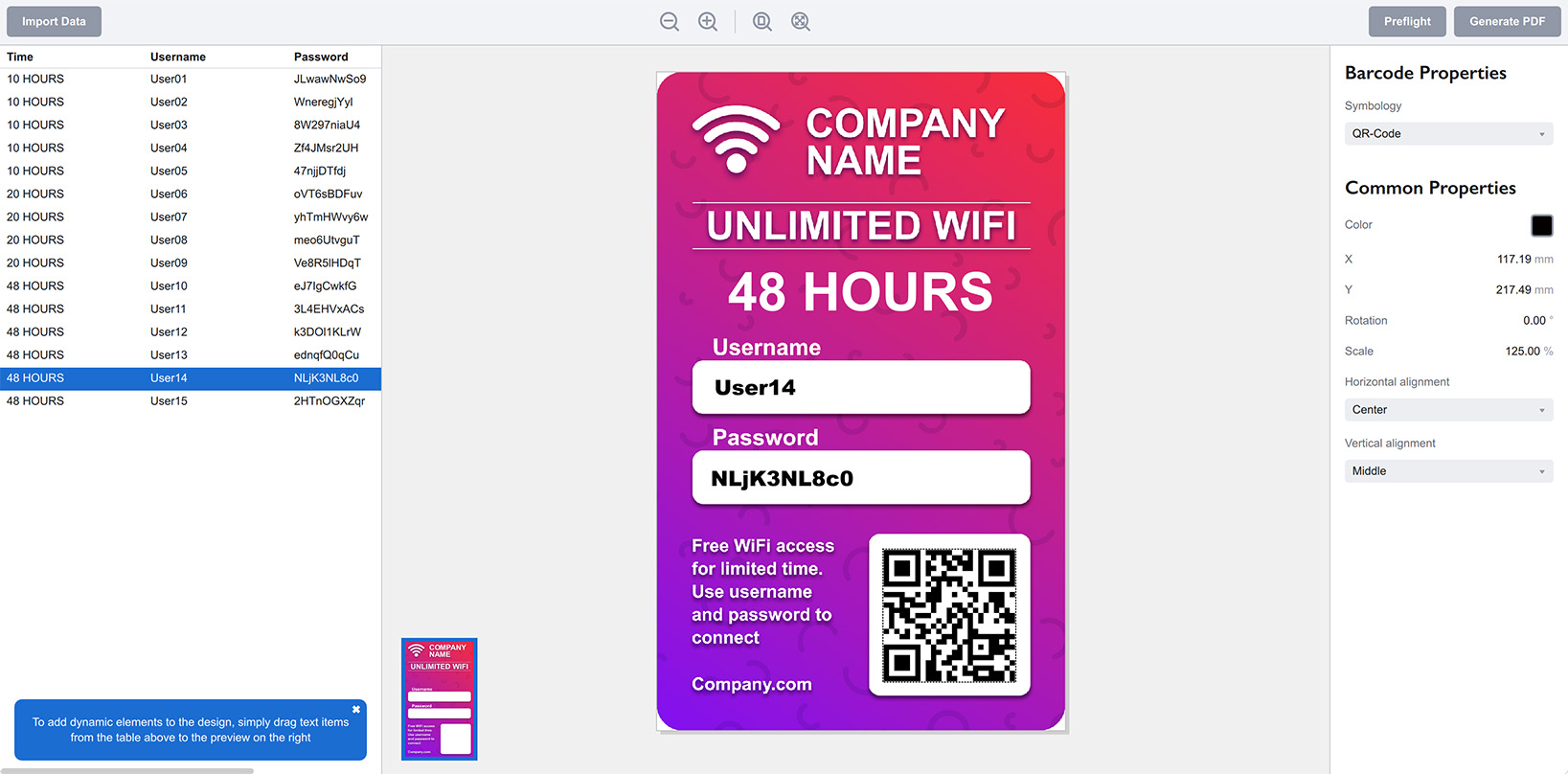 Did we mention event tickets? Here is another one :)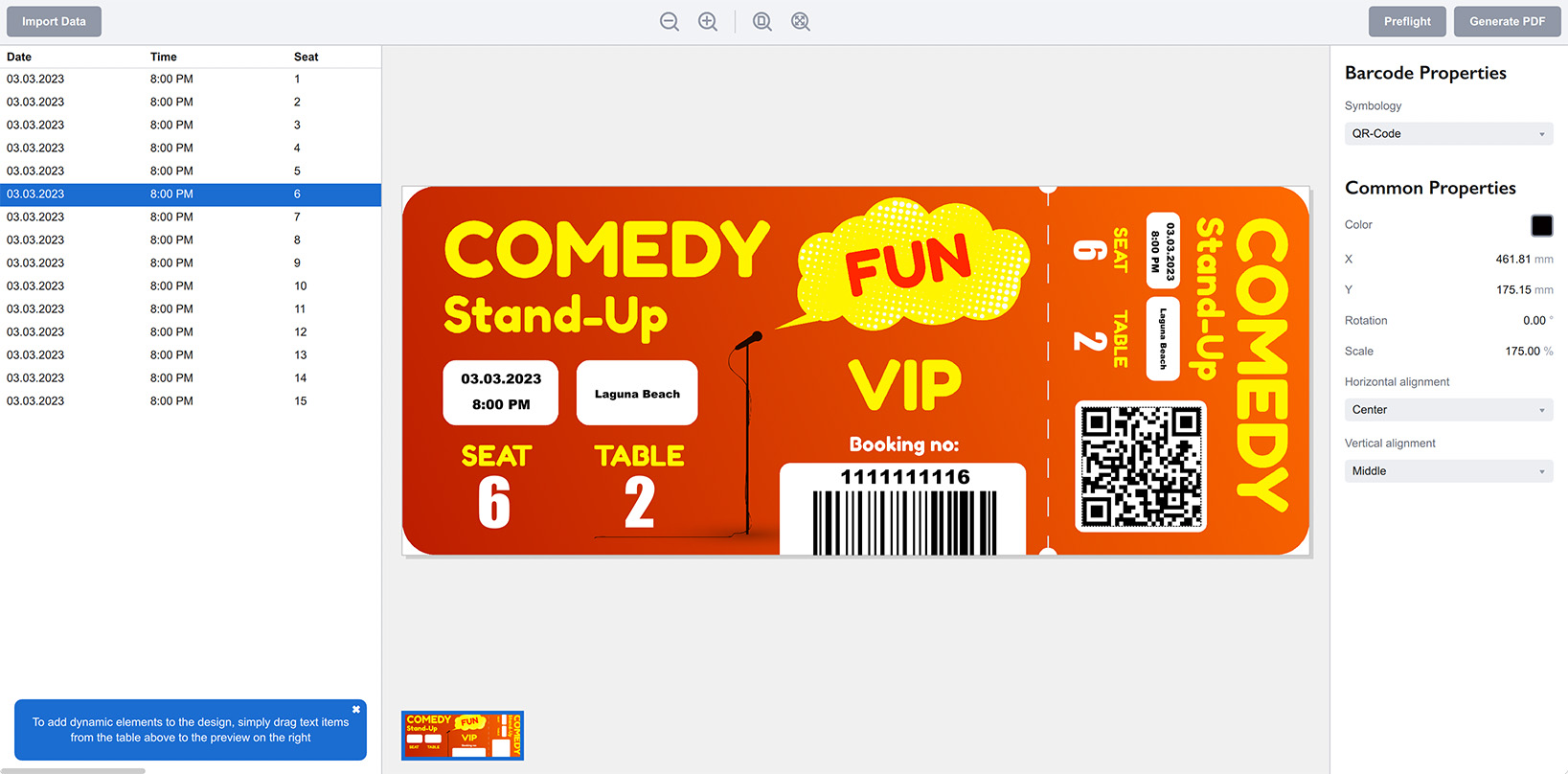 Ready to Try?
We provide a free demo version of the software that lets you try the product and decide if it fits your requirements. Click the Download button at the top right corner of this page to get the demo.